Many of you have requested information on where to send charitable donations. My family and I would greatly appreciate a gift in Machi's name to: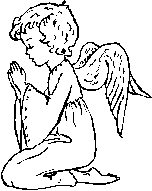 2051 Harrison Street
Concord, CA 94520
(800) 400-2820
http://www.hospicecc.org/Home.aspx
This very deserving organization provided palliative and hospice care for Machi and her family. We are forever grateful for all they have done and continue to do on our behalf.